Military Outreach
One of our primary goals is to support the growth of project management certification and practice throughout Southern Maryland. Our Military Outreach program is a targeted effort to create awareness of multiple programs that offer reduced costs or authorized use of benefits specifically for active, former, and retired members of the military to support Project Management Professional (PMP®) certification, the credential widely recognized by both business and government for its credibility and value in contributing to an organization's mission success.
Why Project Management?
Make Your Mission a Career in Project Management. Today's job market demands highly qualified and skilled individuals that can get up to speed quickly and make an immediate impact on business results. Organizations know that hiring former military personnel with project management expertise is an essential strategy for maintaining a competitive advantage in the marketplace and your skills are in demand.
Project management is an ideal profession for military veterans or service members transitioning back into the civilian workforce. Military experience touches all sides of the PMI Talent Triangle® technical skills, leadership capabilities, and strategic/business management expertise so veterans are well-positioned to be great project managers.

By 2027, U.S. Employers will need 8.8 million individuals working in project management-oriented roles. A career in project management offers an opportunity to leverage your leadership and management skills, perfected while serving your country, into a rewarding new career path. Now is the right time to explore project management as your next career.
PMI Facts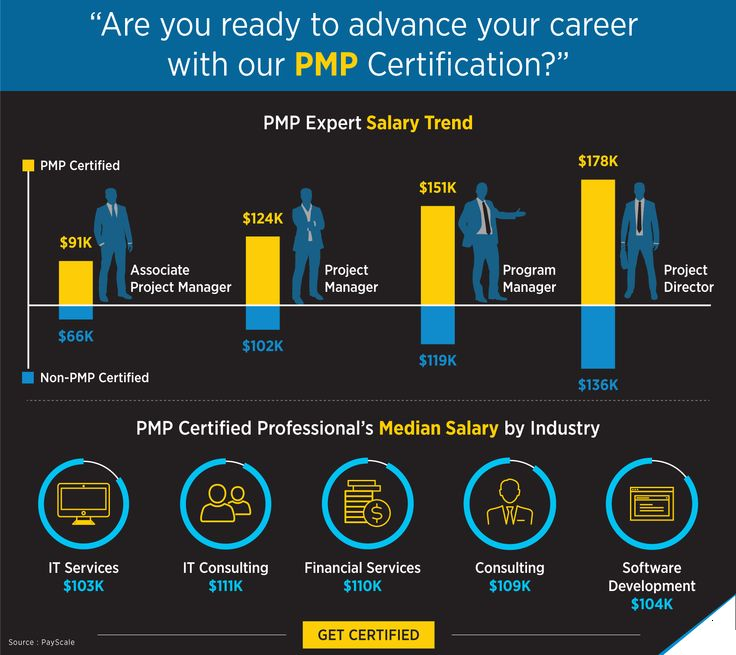 Getting Started
PMI suggests following these steps:
Take an inventory of your acquired skills and competencies. Translate those skills into business terminology – you will need it for your resumes, applications, and LinkedIn profile.
Consider a PMI certification to distinguish yourself and get the recognition for your knowledge and competencies – many of which you have acquired in the military.
Network with people in the profession. You will get a solid understanding of the benefits of a career in project management and what it takes to be successful in the field.
Find a mentor who successfully transitioned from the military into project management. This person can be instrumental in helping you to build your network and introducing you to opportunities.
Focus on building your network.
Leverage your transition assistance programs (TAP) and career resources to identify rewarding positions in project management.
Translating Expertise
In order to help translate your military experience into projects you have accomplished please review an article published by the CEO of PM-Pro Learn, Tim Dalhouse. PM-Pro Learn is an authorized training partner for PMI and the Chapters education and training partner.
How to Use Military Experience to Qualify for the PMP® Exam
Take your Military Experience and Transition to a Career in Project Management
Training and Education in Project Management
Project Management Institute has Authorized Training Partners (ATP) that have met PMI's rigorous standards for quality and effectiveness of training. The Authorized Training Partner Program is designed to help you find high-quality training with high-quality PMI-developed course content. Learn more about ATPs at Authorized Training Partners, the Southern Maryland Chapter partners with PM-Pro Learn.
Financing Your Certification
Navy Credential Opportunities Online
Marines Credential Opportunities Online
https://www.cool.osd.mil/usmc/
Army Credential Opportunities Online
https://www.cool.osd.mil/army/index.htm
Air Force / Space Force Credential Opportunities Online
https://afvec.us.af.mil/afvec/af-cool/welcome
Coast Guard Credential Opportunities Online
https://www.cool.osd.mil/uscg/index.htm
Veteran Affairs GI Bill
https://www.va.gov/education/how-to-apply/
Onward to Opportunity
https://ivmf.syracuse.edu/programs/career-training/
Additional Information
PMI SoMD PMP Prep Course registration military discount
PMI SoMD sponsors PMP exam prep courses several times each year in various locations throughout Southern Maryland, with at least two being held in the Patuxent River area every year. The courses are taught by credentialed instructors with extensive PMP prep course experience and proven success in preparing their students for the PMP exam.
PMI SoMD offers these courses at approximately half the cost of vendor companies. Course enrollment includes a binder of course material and a copy of PMI's A Guide to the Project Management Body of Knowledge (PMBOK® Guide) – Sixth Edition. In addition to PMI SoMD chapter member and Early Bird discounts, an additional discount is offered to active duty members of the military. Course dates, location and registration information are available at www.pmisomd.org.
Chapter Guest Pass for PMI SoMD chapter dues
Membership in PMI requires payment of annual membership dues to the Project Management Institute. In addition, PMI members can choose to affiliate with a local chapter which provides them with inclusion in all communications regarding chapter activities and reduced costs for certain chapter events that award Professional Development Units to maintain the status of the PMP credential. The current PMI SoMD chapter membership fee is $20, which contributes to funding chapter events and activities, but also provides reduced registration fees for chapter luncheons, and our annual Professional Development Day. Chapter members also are invited to attend the Annual Chapter Membership Meeting and Dinner event held each Fall. The event is held at a restaurant or is a catered event, and there is no charge for the dinner for chapter members.
For new active duty military members, PMI SoMD offers a "Guest Pass" waiving the fee for the first year of chapter membership. This offer is available by contacting the chapter Vice President at vicepresident@pmisomd.org.